Rejuvenating a Garden That Inspires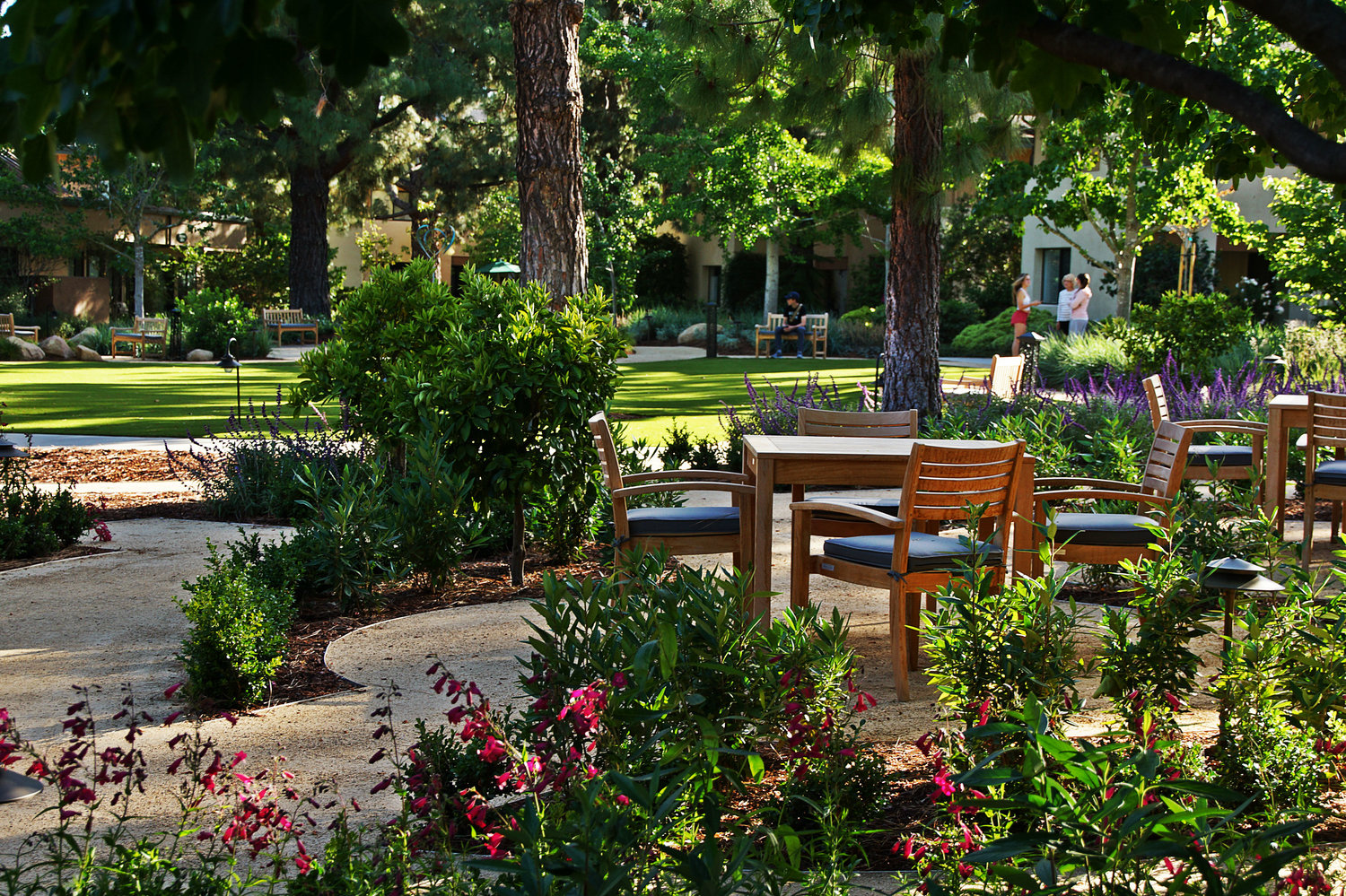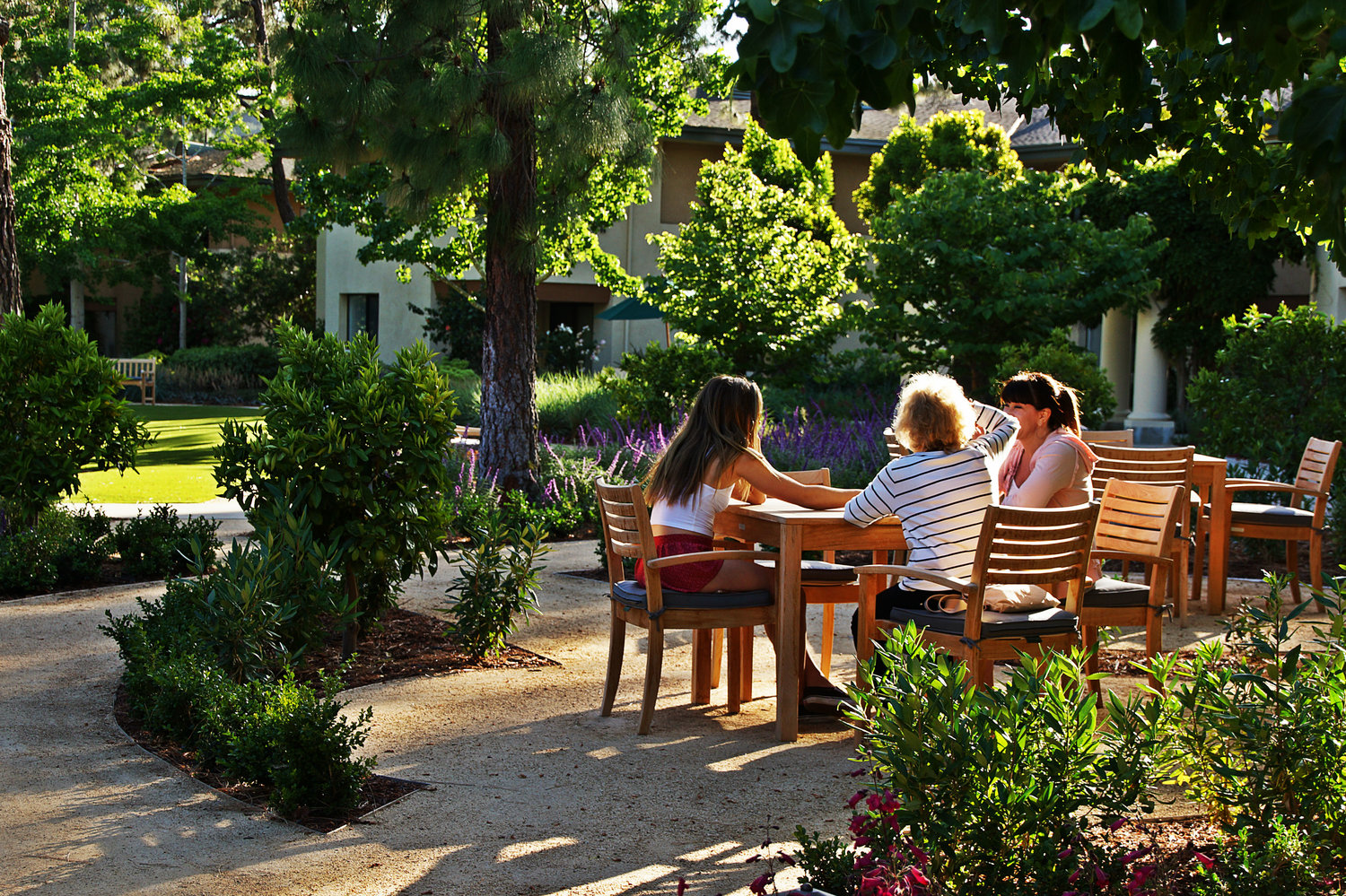 As the heart of their community, the central green had become a sea of brown grass. The residents at Vista Del Monte, a highly desirable senior living facility located in Santa Barbara, had deserved better. They needed a space to relax and enjoy, filled with life and color. The residents and management were under direction to reduce their water consumption. However, a dead lawn was not serving the community in any way. McCullough Landscape Architecture was invited to work with the ownership staff, residents and general contractor to imagine a solution that achieved a wide range of goals. The design was primarily focused on facilitating social interaction. Other goals for the design were to be cost-effective, colorful, drought tolerant and a space for promoting outdoor activities.
McCullough's landscape consisted of many diverse design elements. A few of these elements included:
Masses of colorful native plants that mixed with lush woodland species (which are well suited for shady areas beneath the mature pines and magnolias)
Special attention was placed on preserving a grove of mature trees that had large root zones, posing a challenge for circulation
Soft, curvilinear decomposed granite walkways which swayed through textural, mounded garden areas
Quiet seating areas, or pods, were positioned throughout the garden
A turf area was reduced by 2/3 through a small formal lawn, allowing a familiar landscape for the residents to remain while also reducing water usage
McCullough has designed a space where the residents are able to fully enjoy the garden and surrounding nature.
Shawna A. Bortolussi, LEED-AP
Associate Landscape Architect, McCullough Landscape Architecture
McCullough: Experts on Mixed-Use Urban Development
In a recent article published in the San Diego Business Journal, McCullough discusses how Public-Private Space in Mixed-Use Development can transform the landscape of San Diego.
"It's a neighborhood, a community, and perhaps most importantly home to families and individuals who live, work, and play within their community," said David McCullough.