Harmonizing a Blend of Formal and Natural Design
Cue is one of San Diego's foremost biotech companies, designing and manufacturing revolutionary devices for tracking personal health information. We designed the landscape to pair formal styles and structured design with the chaotic beauty of native plants, like random elegance found in nature. The results created a natural rhythm with dynamic layering of contrasting forms.
As one drives by, regimented rows of blue shrubs and succulents greet the street, creating an aesthetic rhythm. Beyond these, you see a swirling sea of wild green which softens the buildings' first story. Between the structures lies a courtyard where the formal and the chaotic meet. The design is blended as opposed to merely a juxtaposed layout creating a highly unique visual experience. Subdued Mid-Century style Crassula hedges float on an unruly orange cloud of Carex grasses, shaded by dappled light made from the frizzy Mesquite trees.
The courtyard is divided into an archipelago of outdoor "rooms" divided by the hedges to create spaces that are semi-private. The southern end of the courtyard features a bar with beer taps. Naturally, this is the social hub of the project.
Benjamin Arcia, M.U.D.
Senior Associate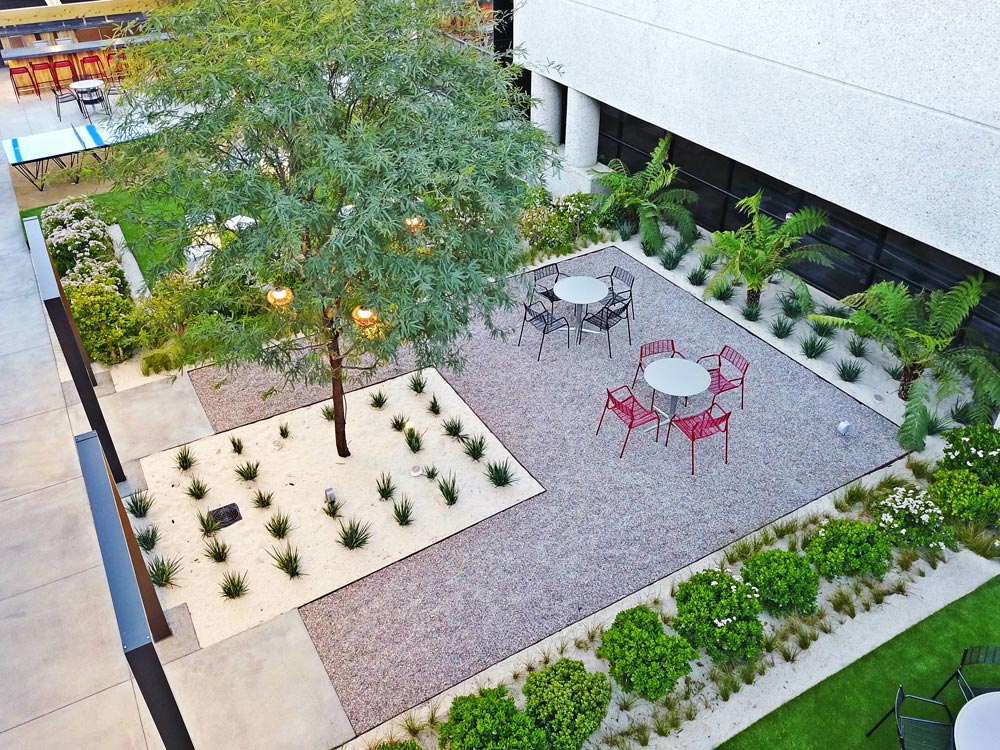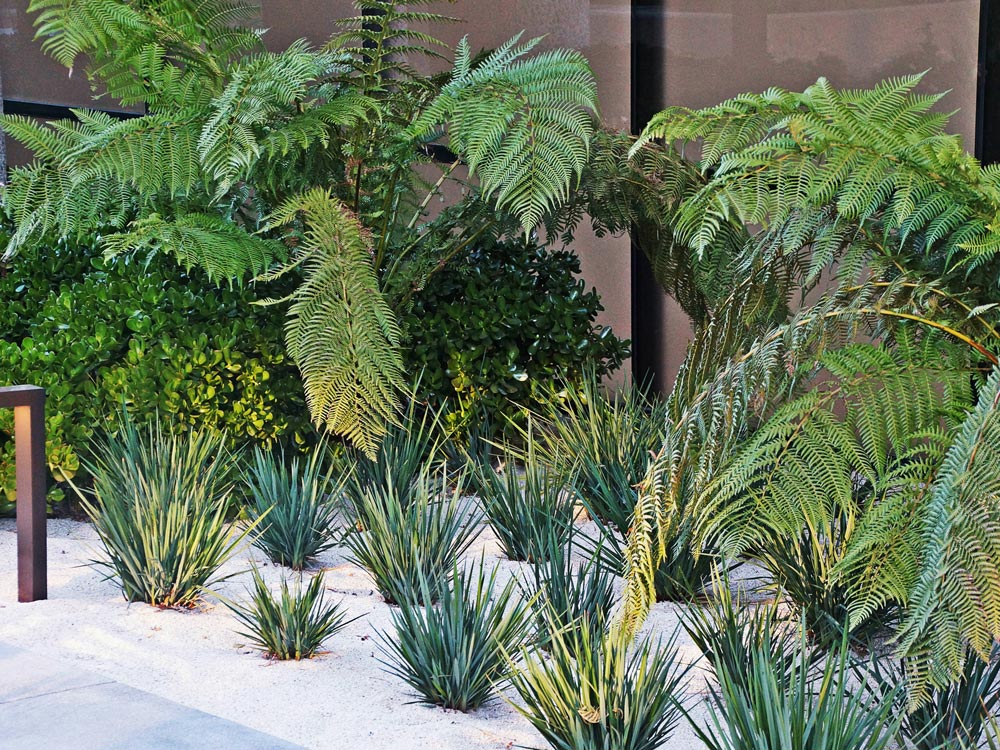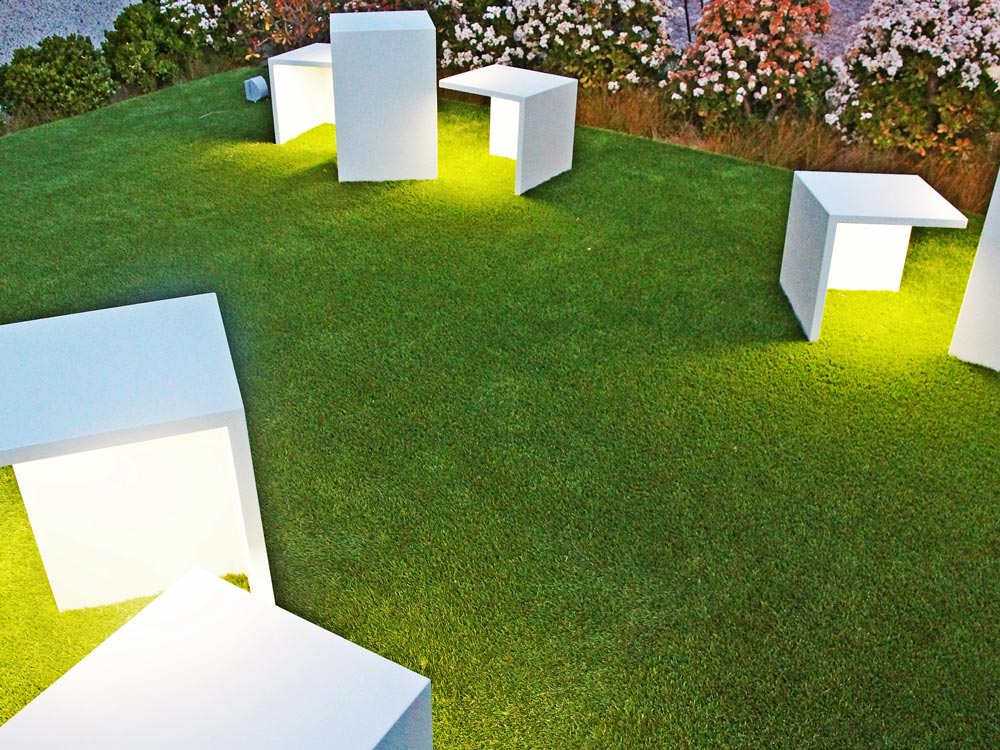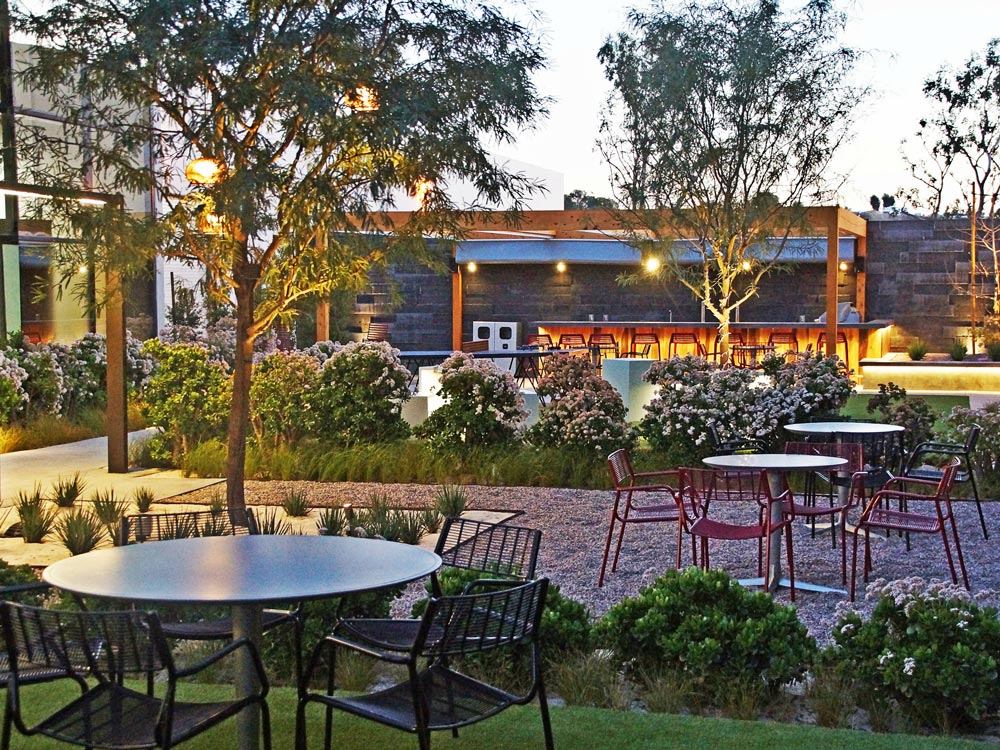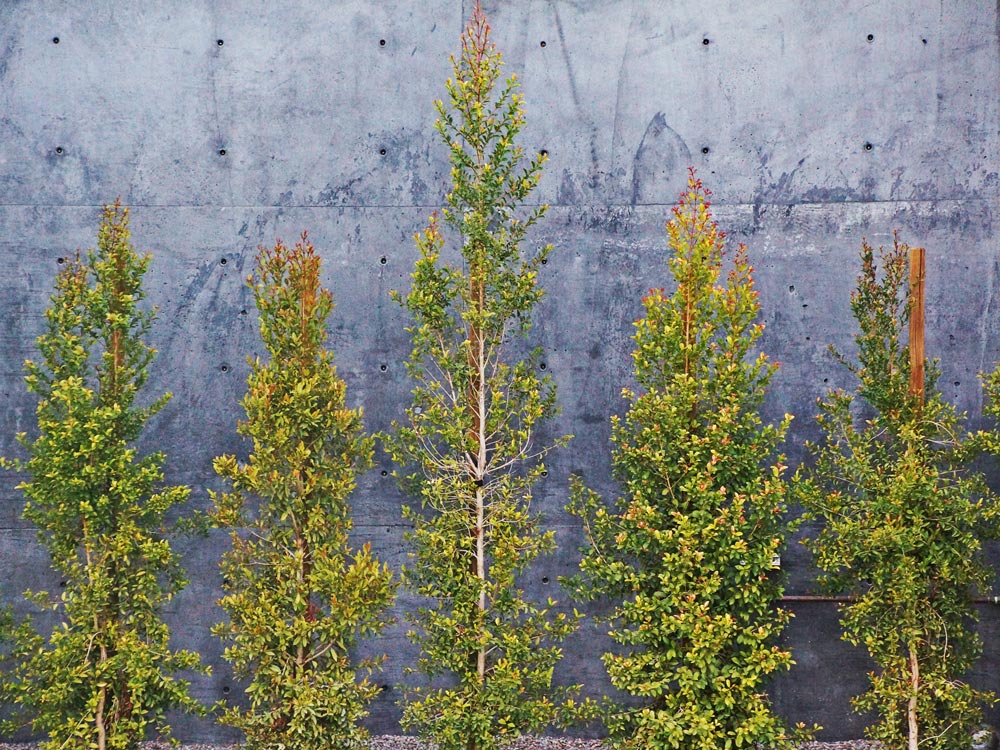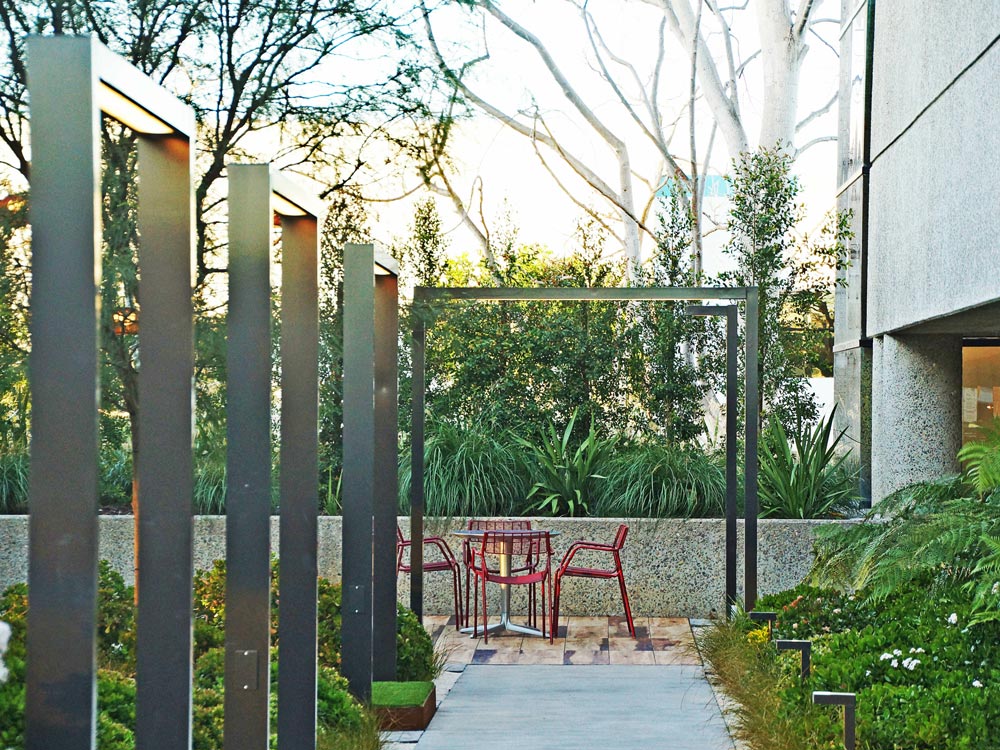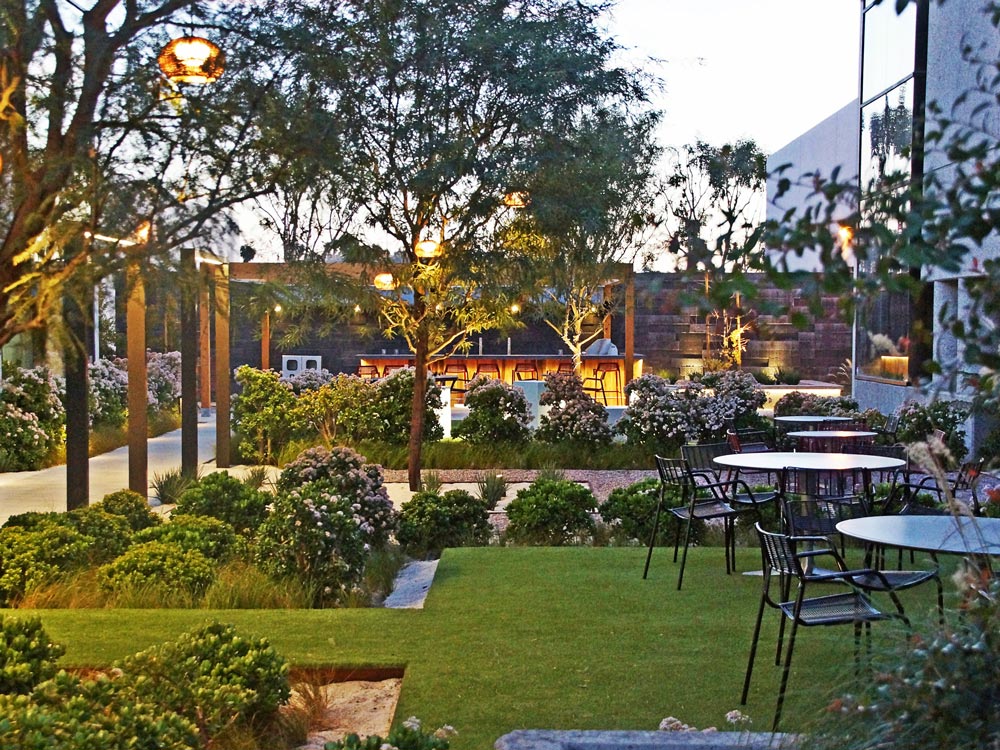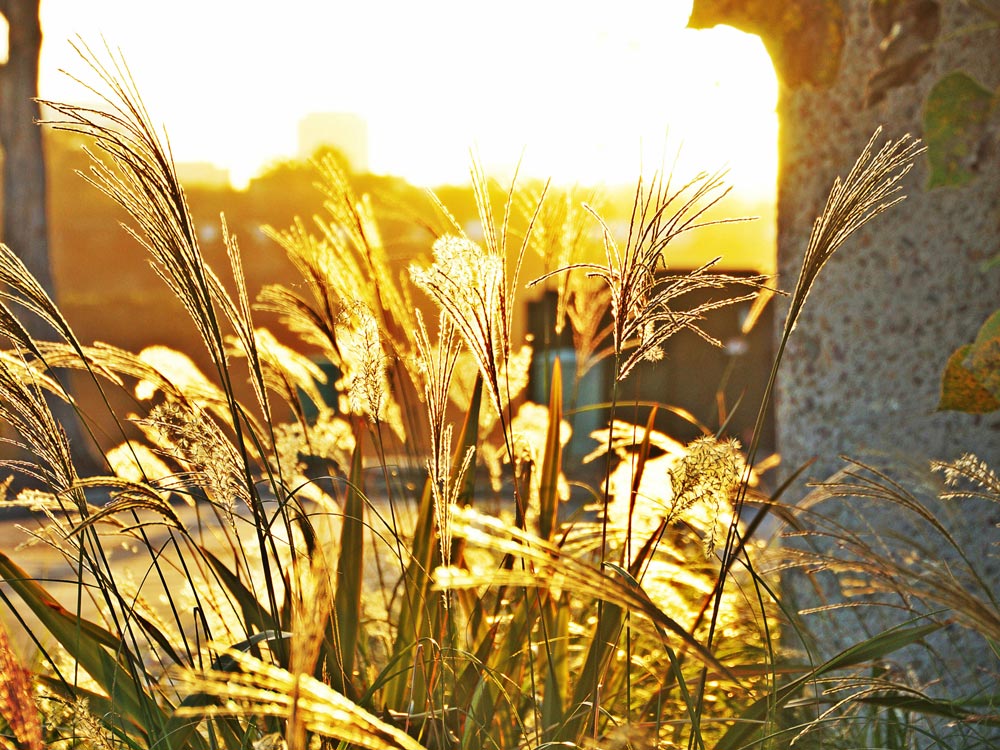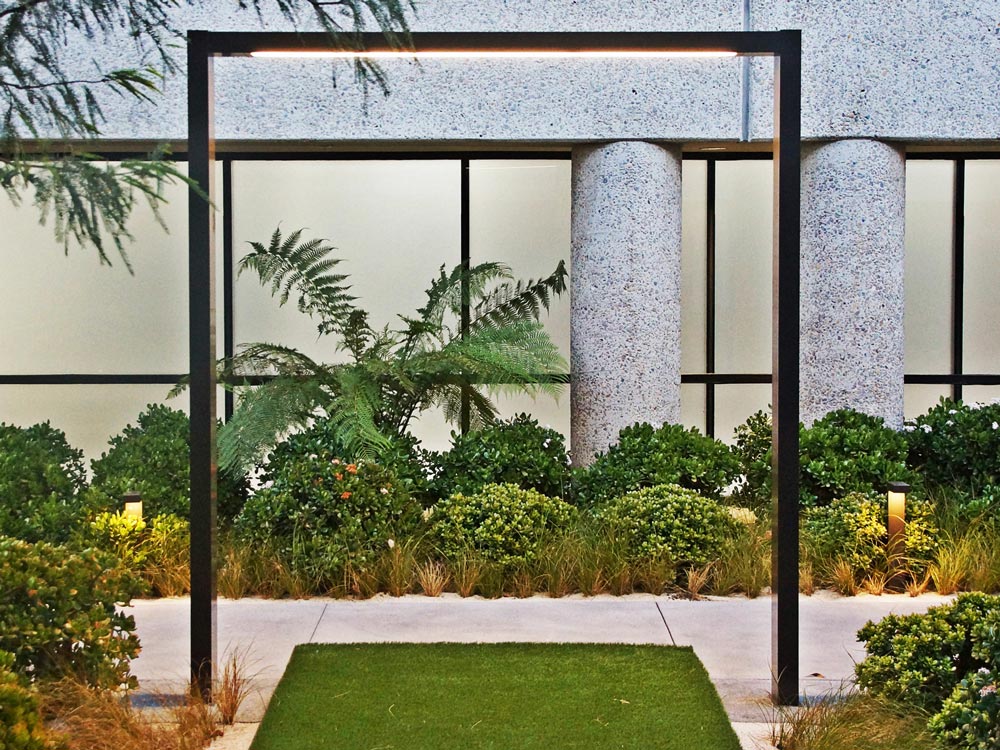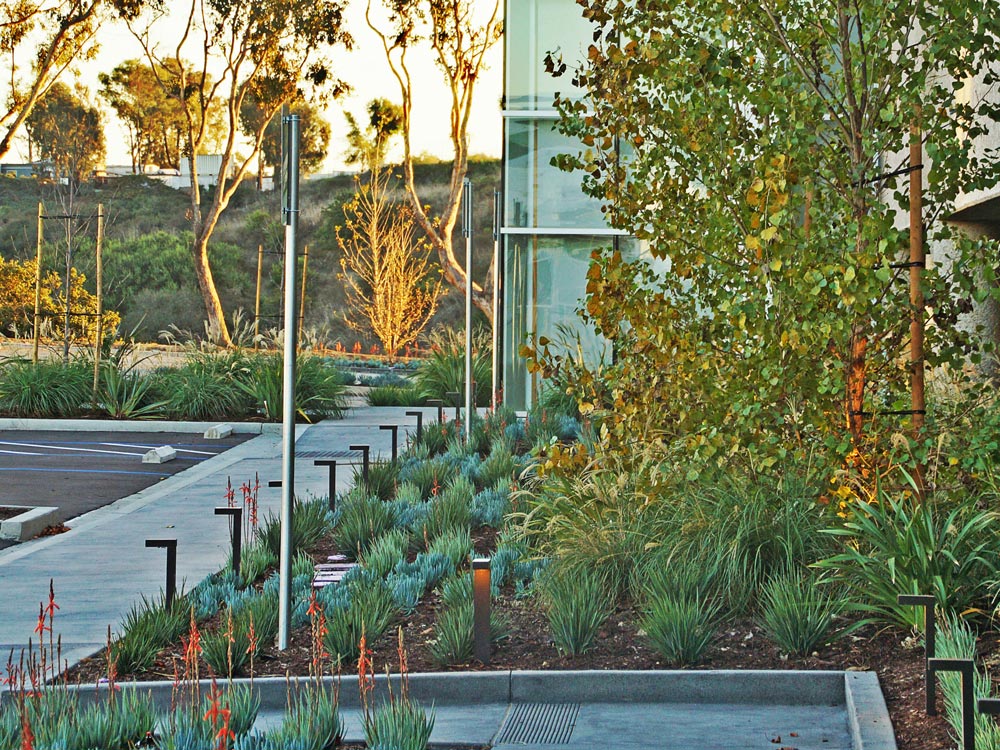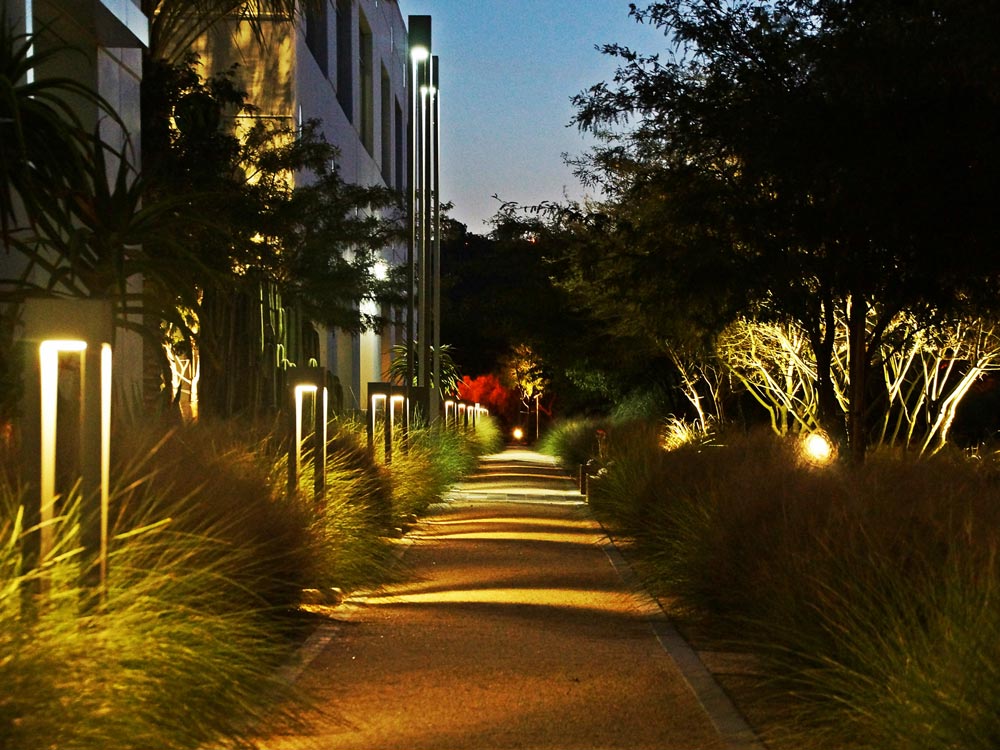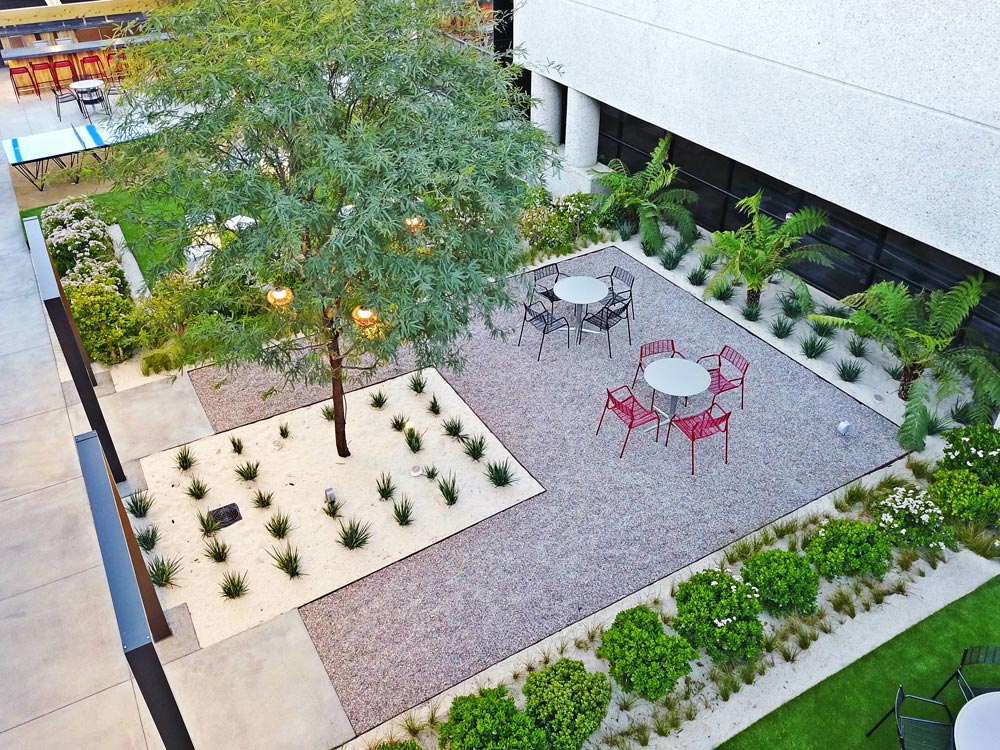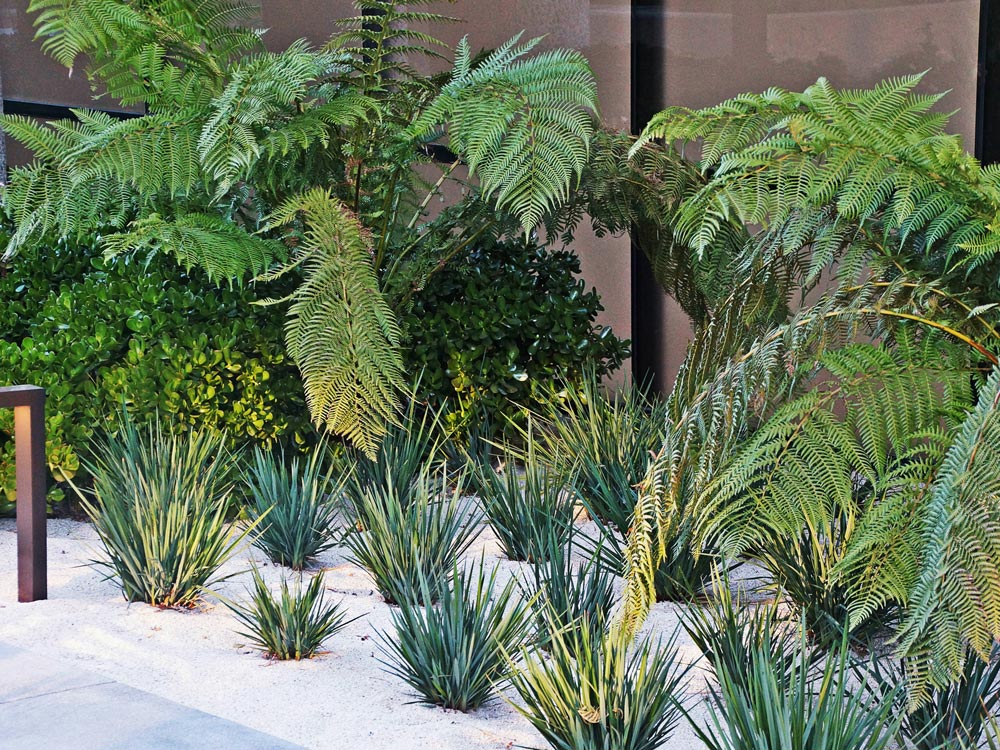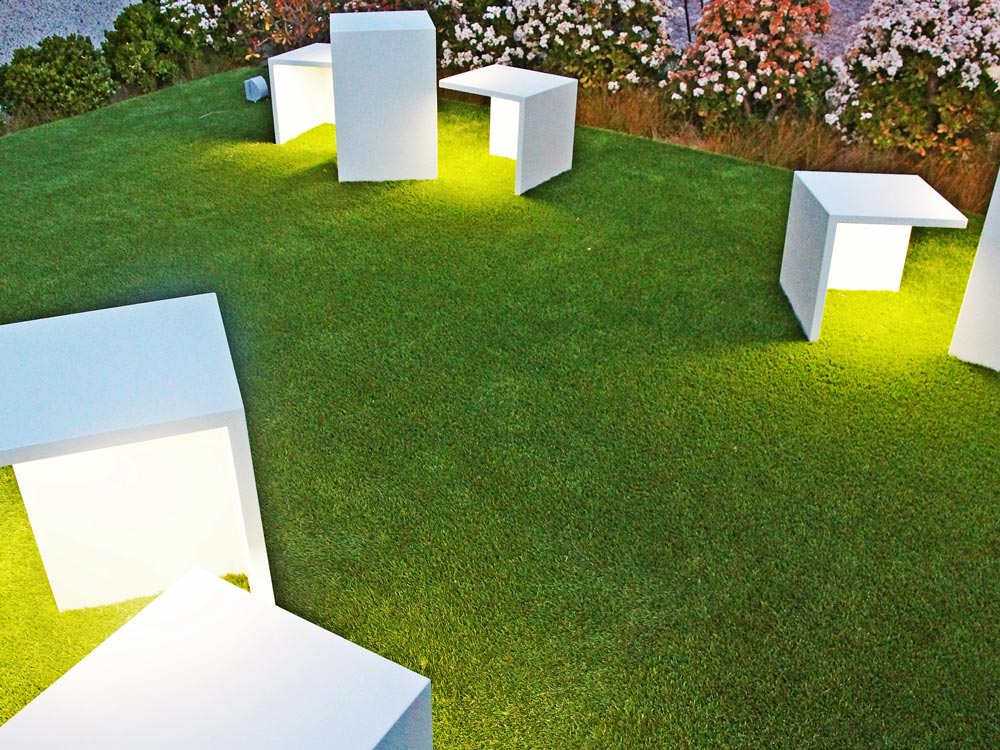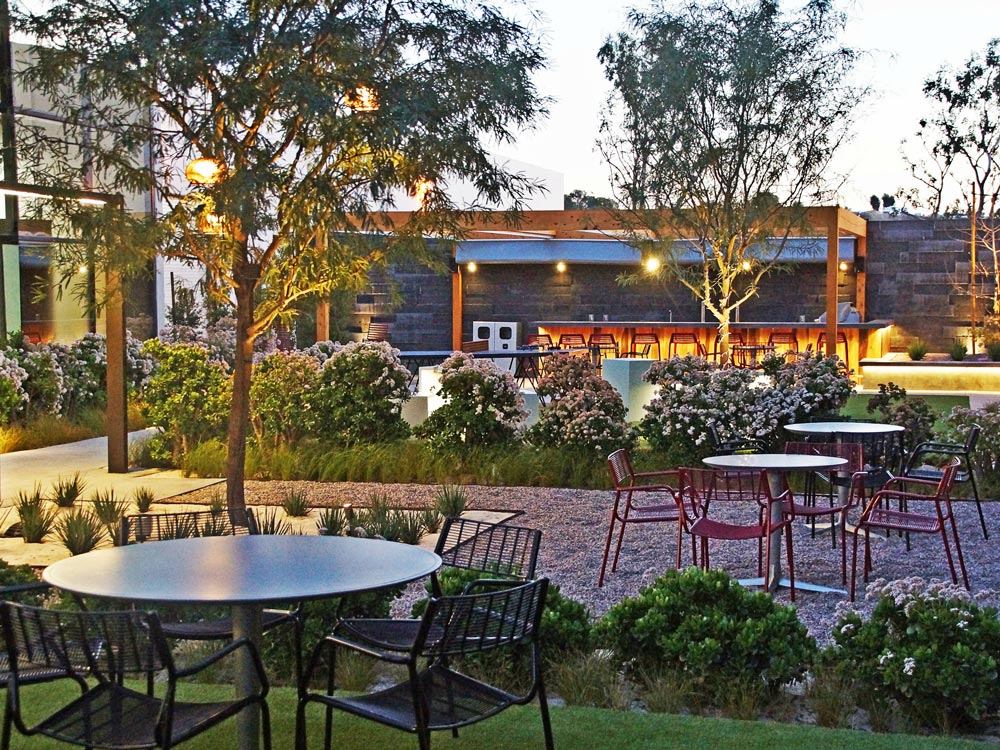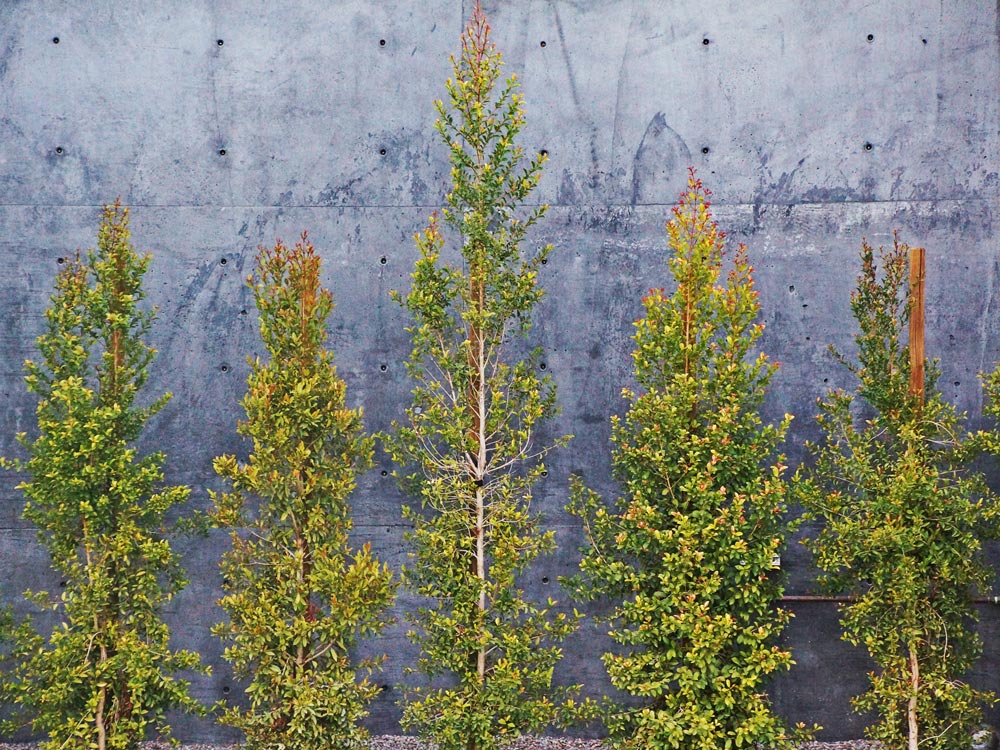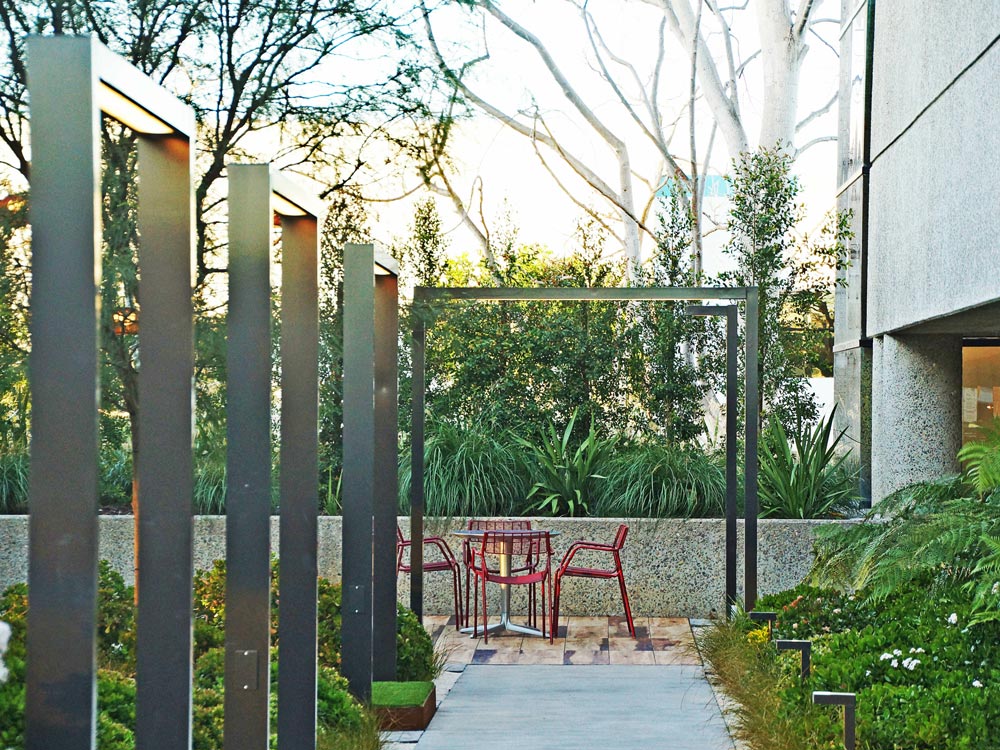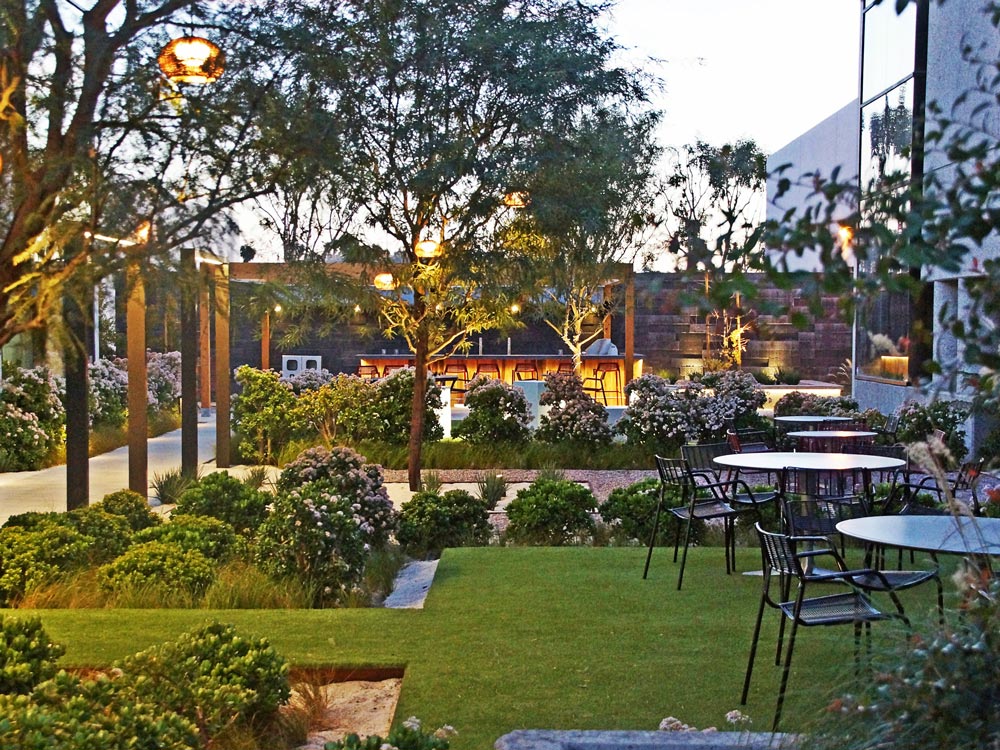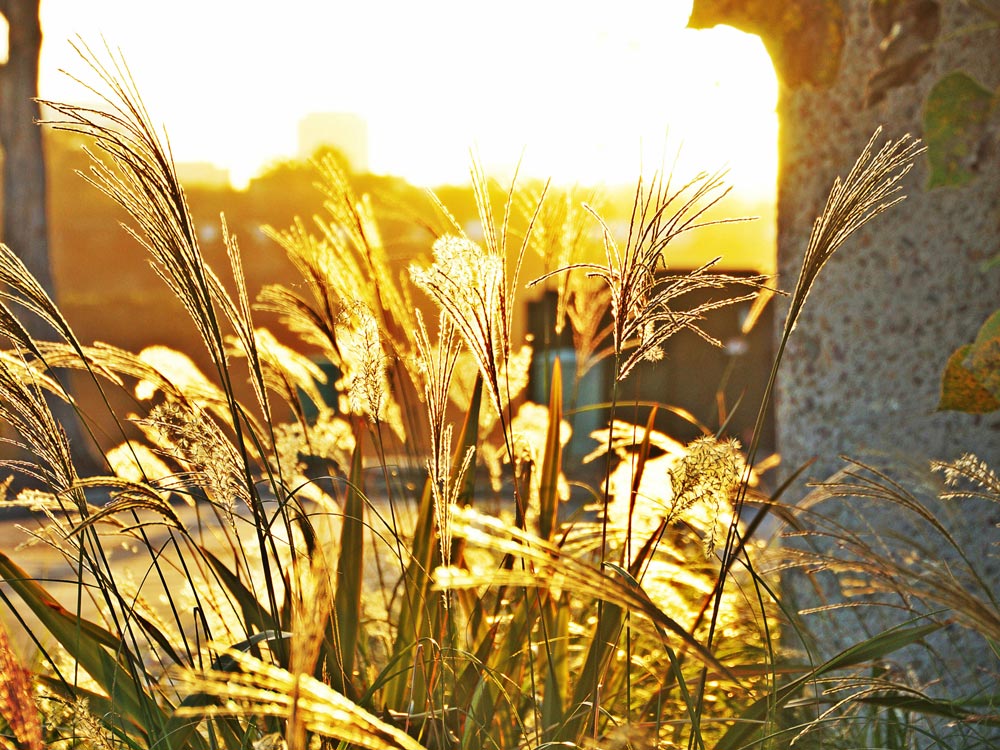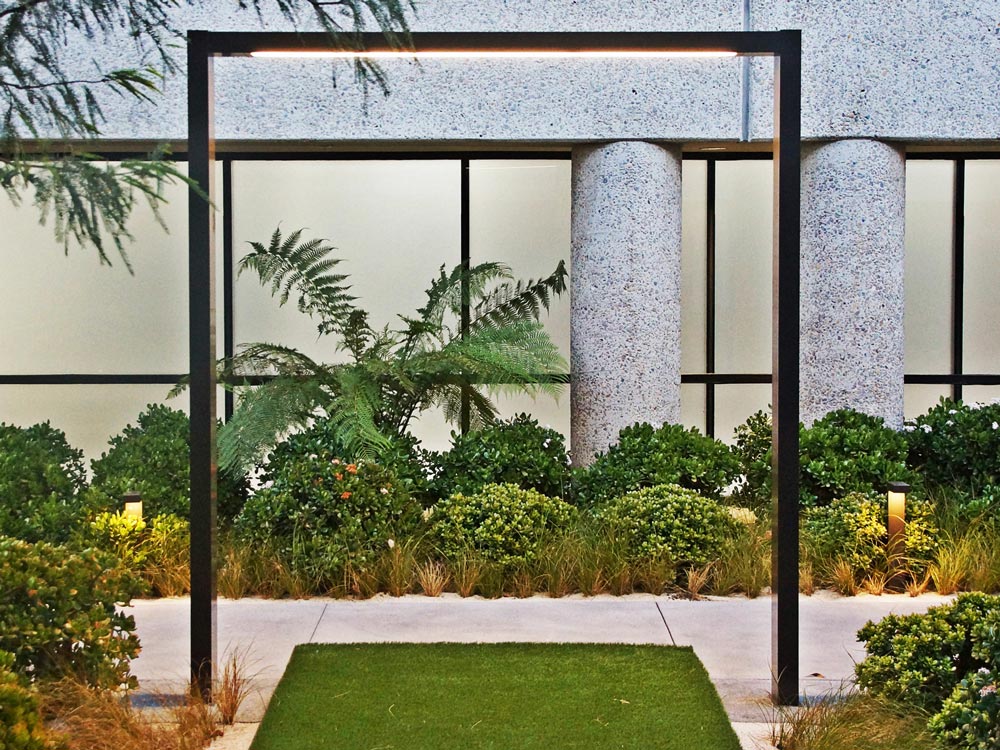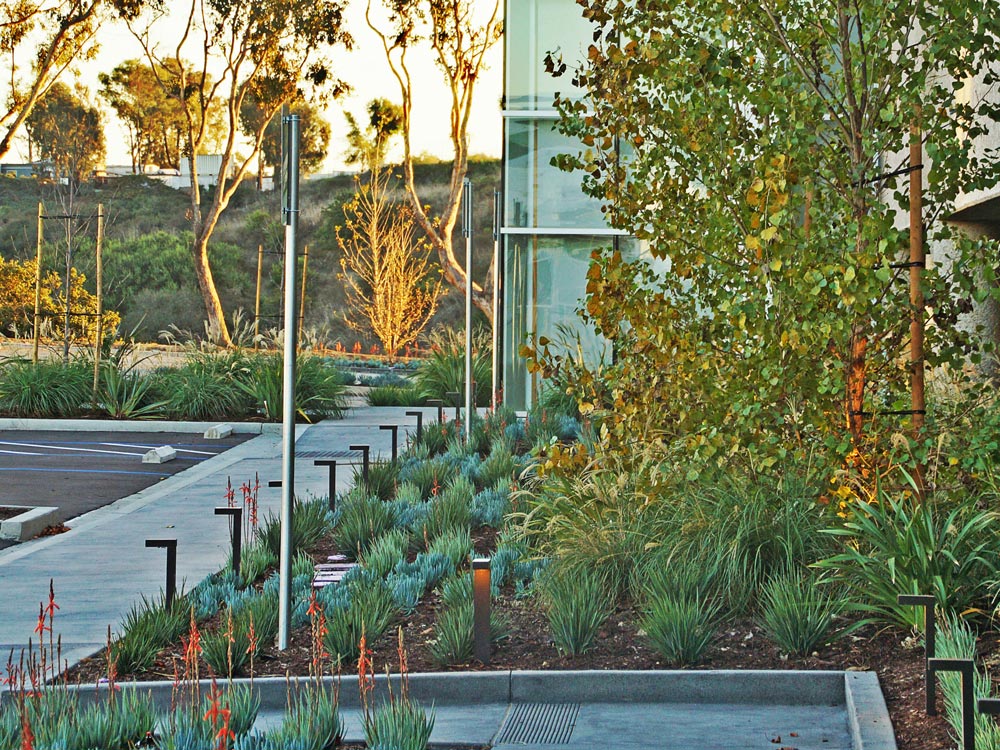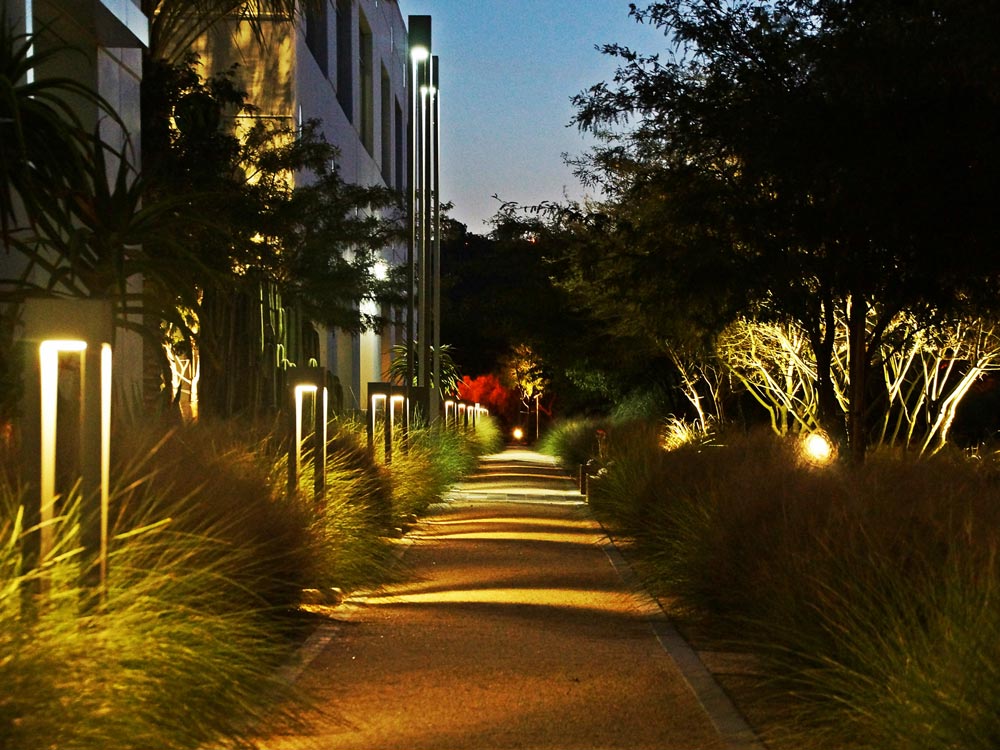 Riding "The Wave" of Marketing Excellence
Catherine just returned from The Wave In The Vineyard, the annual Pacific Regional Conference hosted by SMPS (Society for Professional Marketing Services) in Napa, California. Catherine was Co-Chair of this year's conference Programs Committee with Katelyn Suprenant of RIM Architects (the two are pictured at right).
The conference provided a myriad of great insights into A/E/C best practices, and we learned from inspiring speakers. What could be any better? Great marketing ideas, meeting with colleagues and friends, enjoying beautiful Napa, and of course, the wine.
Catherine announces the cast of Fellows for the Inside the Fellows Studio show, a new program for PRC this year.
We are honored to have been named on LUXE Magazine's 2018 Gold List for Landscape Architecture!